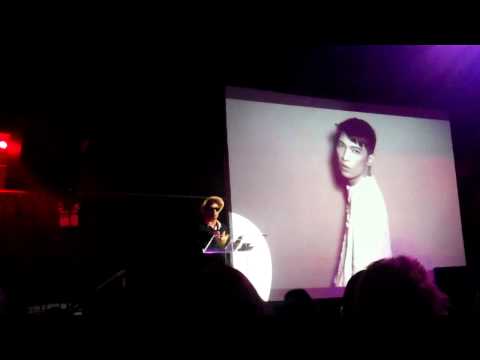 This year has truly been the year of the fashion blogger, so it only seemed fitting to kick-start fashion week by attending the Independent Fashion Bloggers 'Evolving Influence' Conference, held Thursday, September 9th at Good Units at the Hudson Hotel. The main focus of the conference was to share and discuss the fashion blogging industry today – including its astronomical growth, its ability to influence the industry and how to make the most of one's blog. Guest speakers included Gala Darling, Bryan Boy, Rumi Neely of Fashion Toast and Amy Odell of The Cut, among several others. Click ahead to read our highlights of the event, plus hear what Bryan Boy and Gala Darling had to say in LF exclusive videos!
Our highlights of the day:
1.     The Hudson Hotel – though a little cold, the event space was just fabulous enough for fashionable selves to spend the day in.
2.     Mattias Swenson of Bloglovin's charming Swedish accent.
3.     Event sponsor Jeff Silverman's business model – design your own shoes! The possibilities are pretty much limitless!
4.     Gala Darling's outfit, and how many of the questions asked to her after her speech were directed at where she got her shoes. Personally, we were digging the hot pink bow headband!
5.     Bryan Boy getting choked up discussing the progression of his career. Awww…
6.     Bryan Boy also sharing that his mother says that he's "the Snookie of fashion blogging." Oddly enough, we kind of get what she's saying…
7.     The consensus of all of the speakers: Have integrity! Only recommend what brands you like, and don't be afraid to tell it like it is. We take this one to heart!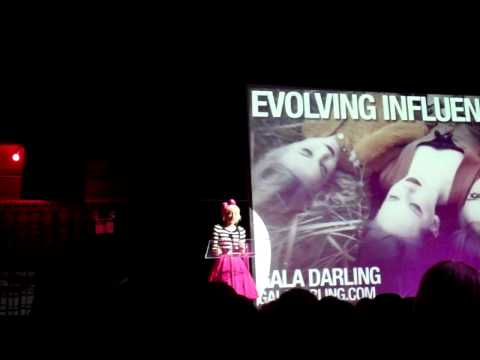 Very Informative!